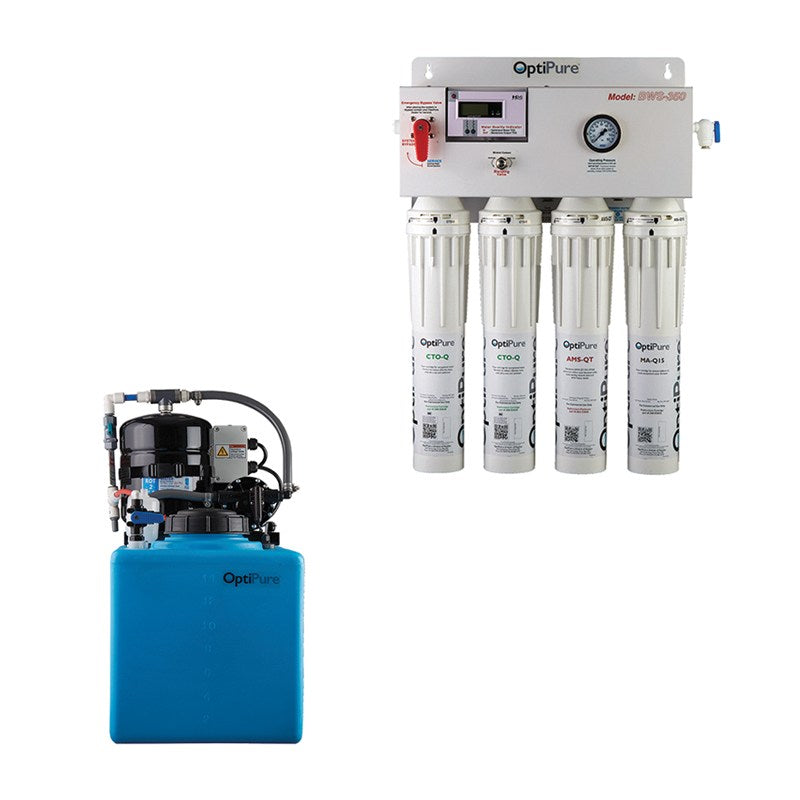 Optipure RO Systems
The Optipure BWS350/50 and BWS350/16 water treatment systems utilize Reverse Osmosis to remove >97% of the Total Dissolved Solids from the water. Then, a balance of minerals is dissolved into the RO water, followed by a precision blend valve for further TDS adjustments. The system will produce up to 400-gallons per day.
Significantly reduces scale and corrosion problems related to high TDS, water hardness and chlorides.
Precision blending valve allows the user to accurately and precisely blend a calculated amount of filtered water with the RO product water.
Digital before and after TDS meter for push button monitoring of membrane performance and optimized water quality.
Adjustable reject flow control minimizes water use due to seasonal fluctuations in water temperature.
Sample port enables quick and simple system checks and adjustments
Built in pressure gauge allows visual monitoring of operating temperature.
All easy to replace Qwik-Twist cartidges.
---
Need It?
Contact us for custom pricing and equipment recommendations for your specific needs.